To maximize success in the FedGov and Public Sector verticals, the most successful dealers select trusted partners that have reliable band width, and experienced bench depth, to be their primary resource.
In the rapidly changing Federal Acquisition environment, the Right Partner Makes The Difference.
Our FedGov team makes every effort to ensure that our family of dealers are safe and profitable.
Every quarter, we authenticate the Country of Origin (COO) for every available SKU, for the next 90 days, to enable our community to validate Trade Agreement Act (TAA) compliancy on their Multiple Award Schedule (MAS).
Upon request, we can provide a sub set list of TAA compliant skus, with content and images that are SIP 8.5 compliant / EDI capable. GSA will remove dealer Catalogs if they are not updated by March 31 to align w/ Mas Consolidation and SIP upload.pdf (gsa.gov) and MAS_Consolidation_Mass_Mod_812_Price_List_Text_File_Guide.pdf (gsa.gov). We can also provide a separate SIP file to populate the 178 AbilityOne Skilcraft remanufactured laser toner skus - powered by Clover.
From April through Sept. 2021 GSA will be populating the Verified Product Portal (VPP). Clover was the first trusted manufacturer to help launch this initiative. This will enable our dealers to immediately access robust, and compliant content, to seamlessly transition into the Common Catalog Platform (CCP) later this calendar year.
We welcome the opportunity to review our 2021 Clover Authorized Federal Dealer Program.
Topics of concern include the evolution, reach, and cost of compliance for Section 889, the Cyber Security Maturity Model (CMMC), and other curbs on Chinese technology. Clover will be monitoring these rules. After March 22, the Commerce Department is expected to release their updated policy. The previous, and the current Executive Administrations, have prioritized Supply Chain Risk Management (SCRM).
Keeping you Informed on the Regulatory Landscape – Recent Developments and how can Clover help?
Section 889
FY19 NDAA Section 889 –Prohibition on Contracting with Entities Using Certain Telecommunications and Video Surveillance Services or Equipment
Part A -Effective August 13, 2019, the Government cannot obtain (through a contractor or other instrument) certain telecommunications equipment or services provided by Huawei, ZTE, Hytera, Hikvision, Dahua - or their subsidiaries.
Part B -Effective August 13, 2020, the Government cannot contract with an entity that uses telecommunications equipment or services produced by the same Chinese companies (Interim Rule issued July 14).
GSA provides guidance on Acquisition.gov - https://www.acquisition.gov/FAR-Case-2019-009/889_Part_B, and FAQs.
The representation in SAM regarding Section 889, Part B is set forth at FAR 52.204-26.
Upon request, Clover can quickly provide Section 889 Compliance Certification for prime contractors, and we can validate our status as a sub-contractor.
Cyber Security Maturity Model – CMMC
Cybersecurity Maturity Model Certification (CMMC)
Interim Rule was issued September 29, 2020; Effective November 30, 2020.
Amends DFARS subpart 204.73 Safeguarding Covered Defense Information, and Cyber Incident. Reporting, to implement NIST SP 800–171 DoD Assessment Methodology.
DoD Assessment is good for three years.
According to the interim rule, https://www.acq.osd.mil/cmmc/draft.html, the Cybersecurity Maturity Model (CMMC) has a five year window for compliance.
The standard does not apply to Commercial Off the Shelf (COTS) procurements, therefore remanufactured imaging supplies would not apply. Similarly, it does not apply on any contract that does not involve contractor handling of Controlled, Unclassified Information (CUI).
Clover has elected to prepare to advance to Phase 3 of 5 compliance initially through the process of self-attestation, and possibly through the www.CMMCAB.org with insights from the supplier performance risk system https://www.sprs.csd.disa.mil/.
Buy America Act - BAA
We will be monitoring the final text of the order. This Executive Order (EO) amplifies momentum for the purchase, and enforcement, of TAA and BAA products.
On Jan. 25, 2021, The White House released - https://www.whitehouse.gov/briefing-room/statements-releases/2021/01/25/president-biden-to-sign-executive-order-strengthening-buy-american-provisions-ensuring-future-of-america-is-made-in-america-by-all-of-americas-workers/.
This EO is aimed at the Buy America Act, which is not applicable to the Multiple Award Schedule (MAS). The Trade Agreements Act (TAA) governs domestic preferences on MAS. This EO should not have an impact on the TAA. Chinese-made products are not allowed on MAS.
GSA Pledges Support for the AbilityOne Program
On 1/26/21, GSA released a memo that committed 2% of contract spend for fiscal year 2021 to AbilityOne.
This is another example, that in the context of the many changes at GSA, their support for AbilityOne is an unwavering priority.
Authorized AbilityOne Dealers can help Federal Agencies plan and reach their AbilityOne purchasing objectives by recommending the 178 AbilityOne SKUs powered by Clover.
Compared to other AbilityOne product categories, the imaging supply category:

Has a high velocity of consumption, as cartridges can be replaced every 4 to 8 weeks.
Has a higher unit cost that can average between $35 to $50 for monochrome, and $200 for a series of four color cartridges.
Helpful resources for your reference:
GSA Winter 2021 Multiple Award Schedule (MAS) Quarterly Newsletter Is Available Here and mas_quarterly_winter_2021_Final.pdf.
The latest version of the beta.SAM.gov Update newsletter (February 2021) is available on the landing page of GSA.gov/IAE. It also is available for PDF download.
MAS Consolidation is one of the four Cornerstone Initiatives of GSA's Federal Marketplace (FMP) strategy. GSA's plan is to modernize and simplify the buying and selling experience for customers, suppliers, and acquisition professionals. GSA's new single Schedule solicitation features a simplified format with streamlined terms and conditions, new large categories and sub-categories, and updated Special Item Numbers (SINs) that will make it easier for agency partners to buy the products, services, and solutions to help them meet their missions. Download the presentation here.
Feb. 10, 2021, We thank Mike Tucker, President of IOPFDA for arranging for GSA to present to www.NOPAnet.org and www.ISSA.com to explain how and when the Verified Product Portal (VPP) will contribute to populating the Authoritative Content Repository (ACR) to help create the Common Catalog Platform (CCP) - https://www.issa.com/events/gsa-catalog-management-systems-modernizations.
Download the Presentation Here.
Mark Your Calendar
On Jan. 24, GSA released a memorandum to temporarily waive certain requirements for offers under the GSA Schedule in order to better support the Government's COVID-19 response.
1. LEARN HOW TO GET ON THE GSA SCHEDULE: Live Webinar – Tuesday, March 9, 2021 – 1:00 pm EST
This FREE virtual training course will outline, in plain language, "what is a GSA Schedule?" and help your small business understand the process for getting on the GSA Schedule. Register for this training if you are interested in becoming a GSA Schedule Supplier.
Available Offerings and Requirements | GSA
2. LEARN HOW TO MARKET YOUR FEDERAL CONTRACT: Live Webinar - Thursday, March 11, 2021 - @2:00 PM EST
There are many opportunities available in the federal procurement market. Developing a federal marketing and sales strategy can help dealers achieve success in the federal sector.
If you are interested in learning how to create an effective federal marketing plan, with a targeted approach to government procurement, attend this webinar.
Contract Requirements and Modification Guidance | GSA
3. Join your fellow independent dealers at IOPFDA's virtual fly-in March 30-31, 2021
Workplace Solutions Summit, presented by IOPFDA dba www.NOPAnet.org in conjunction with www.ISSA.com

Why you should attend:
• Hear what Congress has planned for Big Tech in 2021
• Receive legislative and regulatory overview of issues impacting the cleaning and hygiene-related products
• Find out what the Paycheck Protection Program loans has meant to small businesses
• Hear from the industry on what the Small Business Jump-Start America Act offers your business
• Learn how to be an effective advocate for your business
• Meet virtually with congressional offices on the issues impacting your business and industry
• Virtual networking with industry leaders
• Be a leader and spokesperson for the industry
4. Make plans to celebrate Global Remanufacturing Day on April 8 – Remanufacturing is the Key to a Circular Economy.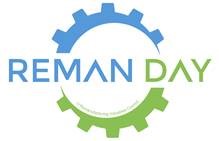 To learn more visit News | Reman Day and read Home | Remanworld.
If you can't visit Washington, DC from April 2-5 to enjoy peak season of the famous Cherry Blossoms, then visit the Tidal Basin and National Mall virtually through the https://nationalmall.org/bloomcam.